Entrenched in a Constellation of Surveillance
Zoom Pavilion by Rafael Lozano-Hemmer
Zoom Pavilion was presented in Nxt Museum's first exhibition. Shifting Proximities explored human experience and interaction in the face of social and technological change. The exhibition comprised of seven audiovisual artworks, fusing creative ideas with groundbreaking academic research and technological innovation, illustrated the space between ourselves and others. ⁠
As participants of society, we are entrenched in a constellation of surveillance – both willingly and forcibly. We deliberately feed machines by unlocking phones with our faces; at the same time camera surveillance systems are constantly watching us without us even knowing. Similarly, we are forced to sacrifice our biometric data in order to create a passport, excluding us from society's systems if we don't consent.
Zoom Pavilion is an interactive video installation showcasing the ubiquity of surveillance in contemporary society. The work was created by Rafael Lozano-Hemmer in collaboration with Krzysztof Wodiczko, to turn spectator into spectacle. Using facial recognition, blob tracking and subtraction algorithms, an ecosystem of 12 cameras track and categorise the people in the room based on their proximity, projecting them onto life-sized screens. Visitors see themselves paired up with another visitor's face as they feel the threat of surveillance magnifying.
The artwork is the first collaboration between the artists. It was originally conceived for the Architecture Biennale in Beijing but only realized for Lozano-Hemmer's solo exhibition in Mexico City's MUAC Museum. These artists' practice often involves transformation of an existing built environment using projection technologies to "augment" the site with alternative histories, connections or public relationships. The term "projection mapping" is now used often to describe techniques that Wodiczko was already deploying over 30 years ago. Meanwhile, Lozano-Hemmer's contribution to the field in the past 20 years has been to develop ways to make mapped projections interactive with the general public.
Interested in hearing the artists' story about the artwork? Listen to our Podcast episode to dive into the background story of Zoom Pavilion:
Listen to the podcast episode on Spotify or Apple Podcasts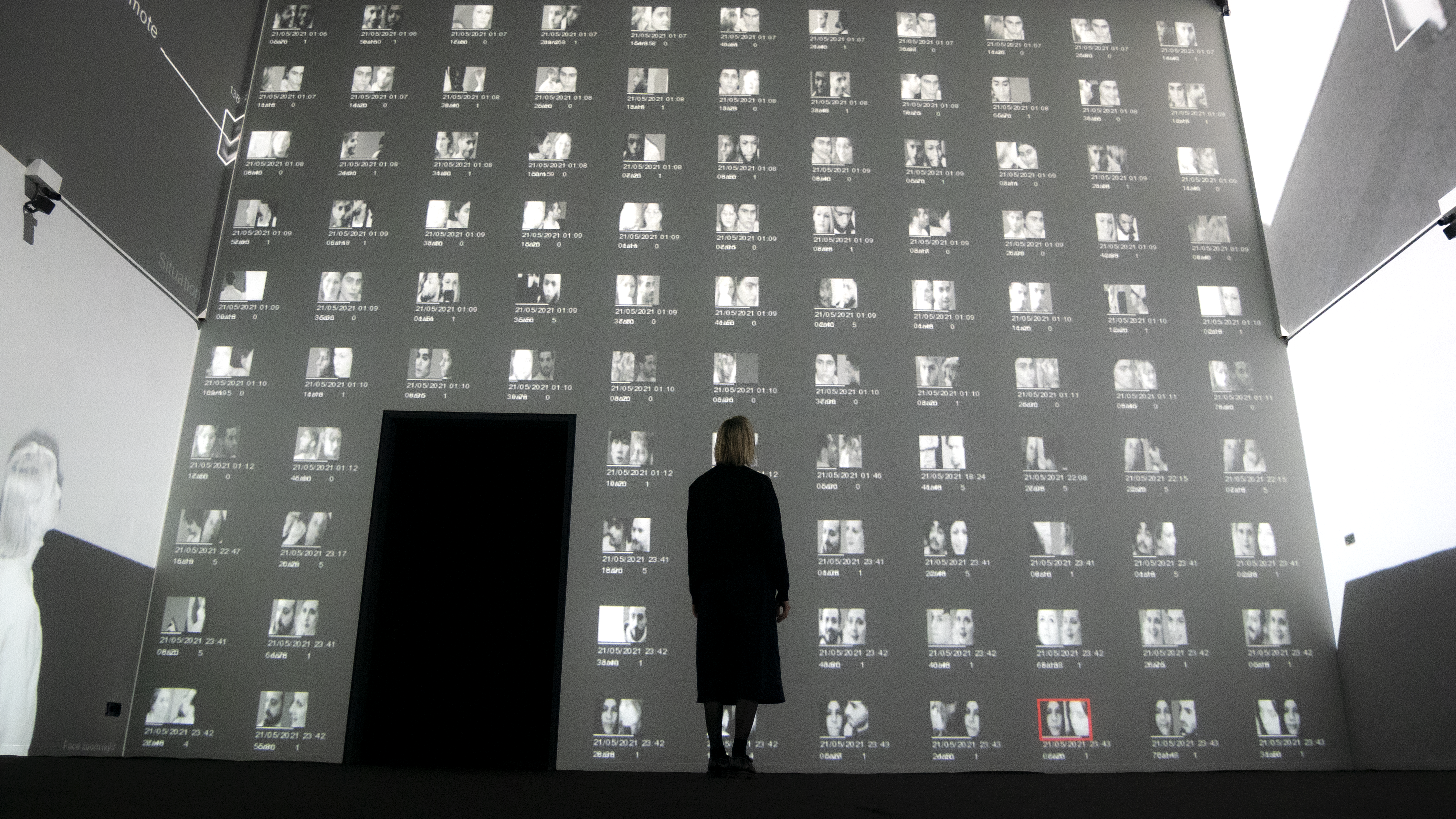 Discover more about the artists on Instagram: Rafael Lozano-Hemmer Krzysztof Wodiczko